Michael McCarthy worked for the Wall Street Journal for twenty-two years, first as a reporter and then as an editor on feature stories. He is the author of The Sun Farmer and has had his poetry published in The Southern Review, among other publications. He learned to sail on Lake Michigan and spent twelve years researching the Eastland case. Mr. McCarthy has lived in Chicago and now lives in South Haven, Michigan—two ports of call in the Eastland story.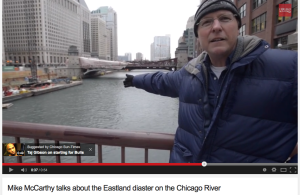 See the author speaking at the Chicago River disaster site.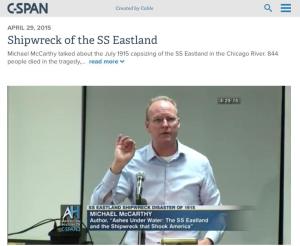 Watch the author's recent lecture filmed by C-SPAN's American History TV.